about us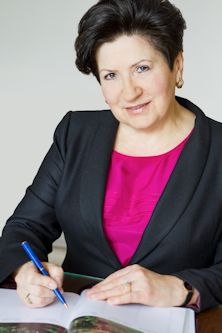 El┼╝bieta Bodych, M.Sc.Eco
Founder and CEO

El┼╝bieta Bodych is the founder of PHPÔÇŁElbo-TradeÔÇŁ Sp .z o.o. She has graduated with MasterÔÇÖs Degree in foreign trade economics from Szko┼éa G┼é├│wna Handlowa in Warszawa.

Having multinational experience in the areas of pharmaceuticals, foreign-trade, manufacturing, marketing, sales, distribution and buying functions she is responsible for company expansion of the geographic markets.

She has been responsible for running of the oldest Norwegian company Nycomed-Imaging in Poland, establishing sales net for their non-ionic contract media. Working for Cormay Poland, the biggest Polish wholesaler, her aim was to start production of their own pharmaceutical preparations. As the president she has also been responsible for running of Cormay-Exmed warehouse for pharmaceuticals with a seat in Wrocław.
For over four years she has been working for Ministry of Economy, as chief expert in Department of Trade Defense Measures and later in Department of Regional Development Programming.

She has been working for 3M Poland Sp z o.o. as Regulatory Affairs Coordinator establishing department aiming registration and re-registration of pharmaceutical and dental medicinal preparations, getting consent on introduction of medical devices, cosmetics, biocide products and other materials into Polish market.

In his private life she is interested in travelling and cultivation of flowers.
contact us